Jim Belt
Vocals, Guitar, Band Leader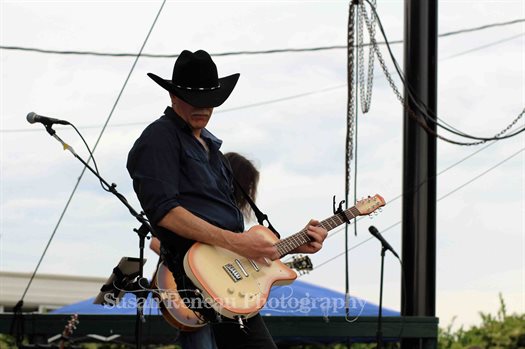 Photo Courtesy, Susan Reneau Photography. 2017

Jim's musical roots are deeply formed in country, so Dakota Crossing is a great opportunity for Jim to return those country roots and hit the stage with some phenomenal musicians and singers and make some awesome modern country music!
Jim started his musical endeavors in church over thirty-five years ago. Learning bass guitar for the small country church where his dad was leading worship. From those early days, he's always maintained involvement with the music department of whatever church his family has been a part of. He's currently playing electric guitar for New Covenant Community Church (www.v2.newcov.com) in Fresno, CA.
Outside of Jim's church involvements, he's the bass player and was a cofounder of Christian Ska-Reggae-Rock band, Wishes Were Fishes (www.wisheswerefishes.com). This band has been hitting the roads of California for over 20 years, playing festivals such as Spirit West Coast, coffeehouses, CR events; the list goes on and on.
Jim's other main musical project is Foreigner tribute, Foreigner Unauthorized (www.foreignerunauthorized.com). Jim has played bass with this phenomenal showcase band since its inception in 2011. Foreigner Unauthorized is managed by TEI and performs throughout CA and Nevada at Fairs, Casinos (including Harrah's in Tahoe and Reno), wineries and other
showcase concert events.
In addition to all of Jim's live performance projects, Jim has a long lineage of recording projects that he's either played bass, guitar or produced over the years.
For more info, please e-mail Jim Belt: jbelt@dakotacrossing.net


Dakota Crossing On Instagram: @dakotacrossing